Step Into The
Lab of the Future

with Swittons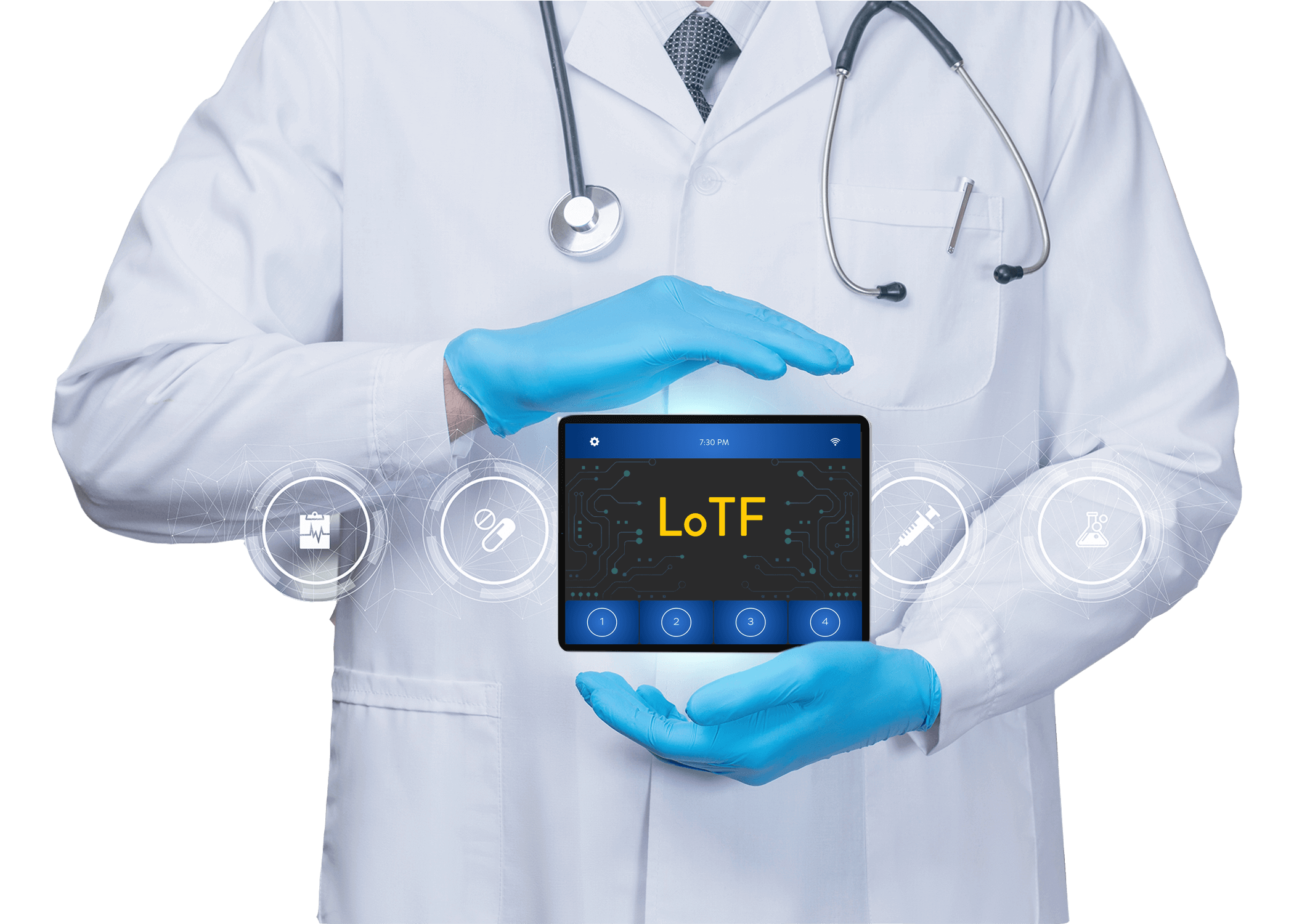 How Swittons IoT-Powered Smart Devices are Propelling Labs Into The Future
Over the last decade, life sciences companies have witnessed a wide array of technological advancements that have revolutionized everything from drug discovery to commercialization. However, despite the digital transformation of most of the industry, one important area within the ecosystem has remained relatively unchanged: The Laboratory. But the good news is that things have started to change. Life sciences companies are now moving towards a revolutionary new concept: The Lab of The Future (LoTF).
Swittons Is at The Center of the LoTF Revolution
"There are exciting changes taking place in life sciences research and development," stated P360 CEO and Founder Anupam Nandwana. "Driven by digital transformation, Lab of The Future initiatives are designed to propel life sciences laboratories forward. And the efficiencies they create allow scientists to spend more time on what they love: science. This is a transformative era for labs and Swittons is honored to be part of it."
Swittons are IoT-enabled smart devices built specifically for life sciences laboratories. Built on an agile technology platform, Swittons are easy to deploy, and the platform is designed to provide life sciences companies with a modern, flexible user interface that not only integrates with other systems but other IoT devices as well. This flexibility gives companies the power to create their own LoTF, configured in the best way for their specific use case. And best of all, each of the Swittons models can be custom branded and programmed to align with specific workstreams and can integrate with existing IT systems and enterprise platforms such as enterprise resource planning (ERP), customer relationship management (CRM), enterprise asset management (EAM), product lifecycle management (PLM) systems and others.
Swittons for Labs is Infinitely Configurable
Each Swittons device can be uniquely configured, even within an individual laboratory, so that end users aren't forced into workflows that don't fit their job function. In addition, the devices take up very little desk space, so they are conveniently available and work seamlessly within individual work styles. In life sciences laboratory settings, Swittons fills the gap between the scientist and the lab by automating functions such as:
Trigger equipment maintenance
Open equipment service ticket
Indicate equipment availability
Notify of temperature control deviation
Reorder reagents
Notify of spill/cleaning needed
Re-stock disposable supplies
Call a lab runner
Open SOP software
Alert in an emergency
Trigger a video call
Report OOS or Aberrant result
Equipment occupancy notification
Open Tickets in platforms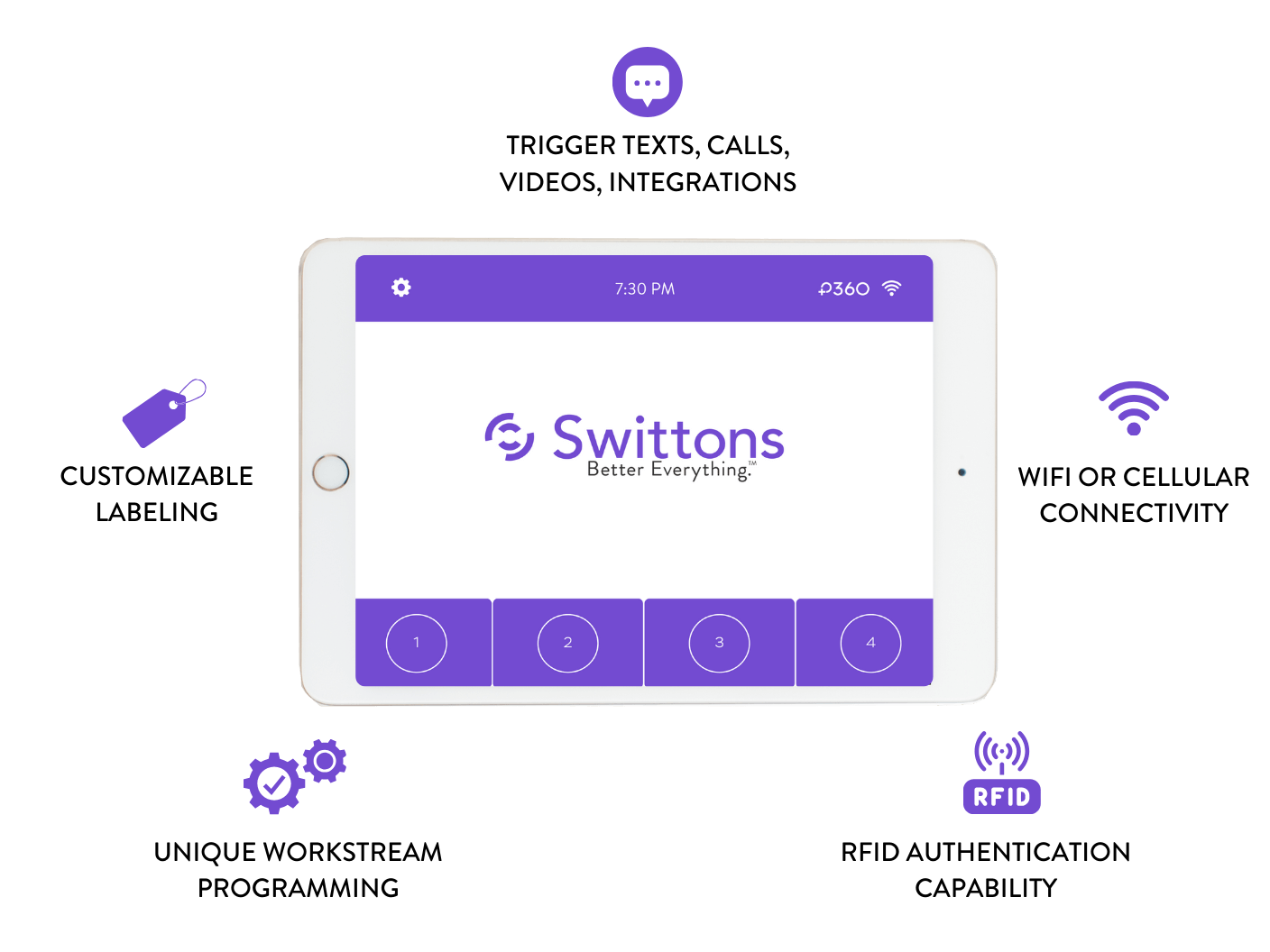 More to Love About Swittons for Labs
Swittons devices come out of the box ready and automatically connect through a Wi-Fi or LTE-M cellular connection. The Swittons platform also features a flexible user portal with device usage dashboards and advanced, customizable analytics built into a comprehensive SAS application foundation. Swittons can also be deployed as an OEM component to help value-added resellers connect systems and processes. More information about each of the Swittons models is available HERE.